Browse
Featured
Recent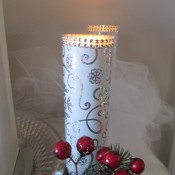 Giving Dollar Store Candles A Wedding UpgradeThe Dollar store has these lovely 8 inch tall candles that are perfect as a centerpiece for guest tables, vignette display, etc. They come in clear glass bottles that I will customize. You can take this look from bridal look to all occasion look with $1 candles and wrapping paper of your choice, giving your guest table a more upscale look.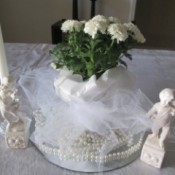 Using Mirrors For Your Wedding TableUse mirrors for a pretty and unique way to dress a table. 75% of my items come from the dollar store and I can make several different themes/looks for different types of weddings, from traditional, to beachy, fall, etc. Use mirrors at a fraction of the price. This is great for guest tables for a reception or dinner.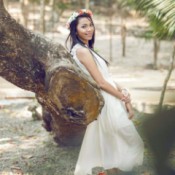 Bridal Floral CrownBuying a floral crown for the bride and for the entourage can be so frustrating as prices differ as to the beauty and the quality. More or less, it's from $7-$20 but mine is just below $2.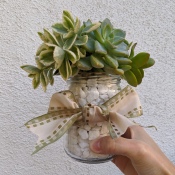 Succulent Jar CenterpieceAt my wedding venue, there will be a couple of tall, small round bar tables outside. Since the tables are on the smaller side - I need the centerpiece to be smaller and sturdy. Here is what I came up with.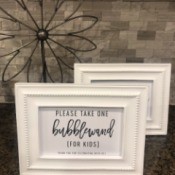 Remove Glass from Picture FramesIf you are using picture frames for wedding decor, I would recommend removing the glass insert. During transporting, the glass could break. Also, when taking photos of picture frames, there will be a reflection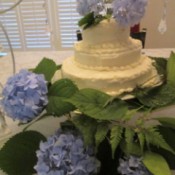 Making A Wedding Out Of Very LittleMy neighbor, who has been divorced for years, is finally getting married. She said she didn't want a big fuss about it, not to mention not having the funds. With her family in Canada, there would only be just us neighbors and a few friends. So, as a small gesture to let them know how happy I am for them, I went shopping in and outdoors of my house.


Questions