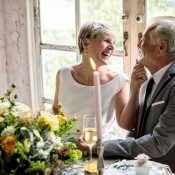 What type of dress is appropriate for vow renewal?

Erin from Cincinnati, Ohio

Answers
By April (Guest Post)
May 21, 2007
0

found this helpful
Are you having a formal affair? Or are you doing something informal and casual?
You can e-mail me at speigelevents @ msn.com (remove spaces)

May 21, 2007
0

found this helpful
Any chance you can still fit into your wedding gown? If so, I would wear it, if not, I would at least wear my headress and viel and try to recreate my bouquet. If the gown doesn't fit, perhaps it could be restyled in a more modern way, I would favour making it a skirt and jacket if that is possible, depending on the style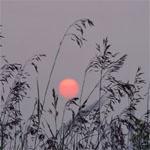 By Trish (Guest Post)
May 22, 2007
0

found this helpful
We renewed our wedding vows last Oct. I wore a full length black gown, strapless with ivory accents along the shoulders. My husband wore a black dress jacket with a white dress shirt, red tie and black wranglers.
I think it should be what you're comfortable in. It doesn't have to be white . . .
By Mary (Guest Post)
December 17, 2007
0

found this helpful
Keep it simple above all! You are most likely not a youngster if you're renewing vows, so don't try to look like one in your original dress and/or veil! Choose a formal look if you like, but something totally different than an actual wedding gown. Try to make your celebration new and original rather than a tired look back at your glory days, and keep the emphasis on the friends gathered for your party rather than yourselves.
By Marti (Guest Post)
September 13, 2008
0

found this helpful
HI my husband and I are planning on renewing our vows for our 10th wedding anniversary, which is in two years. When we got married it was in a court house and only my dad and my kids were there. I had just given birth to our son two weeks before so there was no dress.
I know it may sound stupid but I would love to buy and wear a nice wedding dress and have my mom and in laws there as well. Any advise?
Answer

this Question
My husband and I are renewing our wedding vows for our 5th wedding anniversary. We had a big traditional church wedding and are doing the opposite for the vows. It's just us on a beach with no family, as we want something personal and romantic. The only thing I cannot work out is what to wear. Any ideas?
By Gem
Answers

August 11, 2011
0

found this helpful
Wear whatever you want, it is your day, and if it is just the two of you, who cares.
August 11, 2011
0

found this helpful
I'm no fashionista, but I think a sundress would be nice. It'll be simple and nice for the occasion.
Answer

this Question
I would like to wear a gown for the evening party, which probably because it is in India they wear sarees. I need advice on the gown colour, I am confused.
By Nita from Ahmedabad, India
Answer

this Question