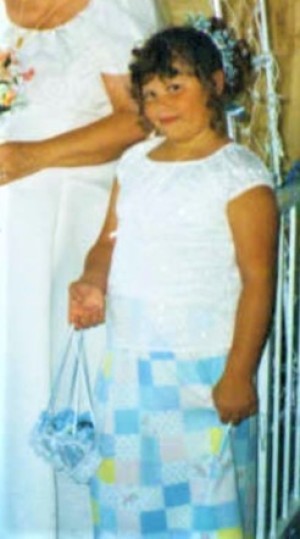 First part of this was my sisters re-vow in 2002. The dress and veil were in part 1. (Link below) So, now that the dress and the veil were done, we set upon seeing how much we had to spend on fabric for the flower girls' outfits and their flower baskets.
In Tucson, we had fabric discount places and we found the cutest pastel fabric for simple skirts. They were just 7 and 9 back then, so it was an easy task for them. It was basically a rectangle, with a seam up the back, elastic in the waist and the straight hems. Each girl wore matching white blouses, and their own shoes, which simplified things. As you can see, they worked out great.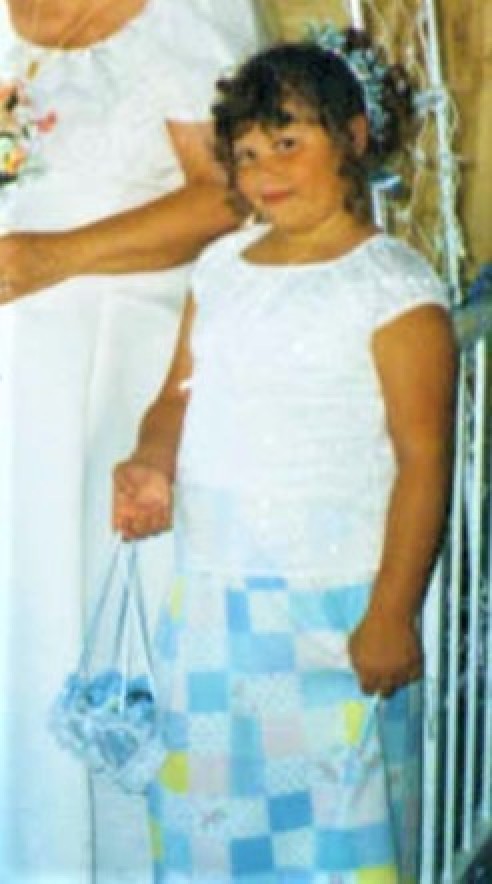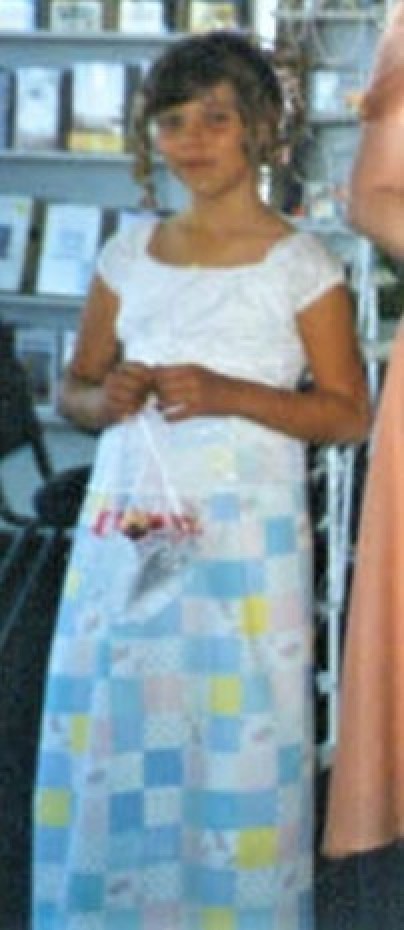 The flower baskets were easy too, but if I blew them up to show you detail, it would be blurry. So I took a piece of coat hanger and made 6 heart shapes, each about 5 inches tall and 4 inches wide. Then I laid them on the matching skirt fabric and traced around them. Giving myself plenty of room, about 1/2 inch, I cut the fabric and made some notches around the curved parts. Then I folded them over, and sewed them to the frame shapes.
I did this by hand, knowing the lace would cover the hand stitching. When I had 6 heart shapes, I hot glued them together to make a solid/heart shaped basket frame. Then the lace went around the top of all 6 curved shapes (the hearts two top halves) and I was ready for the handles. I crocheted them so that each basket would have 3 strands for them to hold onto. They were ready to fill with fake pastel colored flowers.
The girls headbands were just that. We got some dollar tree headbands and covered them with the fabric, embellished with some of the flower girl basket flowers, so they all coordinated.
Their mom was the Matron of Honor, and her dress was store bought by her, embellished by me. Sadly, you can't see it but I put a small trim of beads along the neckline and the sleeves. The flowers were Dollar Tree with some ribbon I had to bring them all together. Since the dress was peach, we went with that theme for the brides flowers. Her bouquet was more of the peach, but with other pastel flowers included. I put her flowers in white duct tape to keep them all together, then covered them with lace. I made floral and ribbon embellished comb for the back of her hair, and she looked lovely.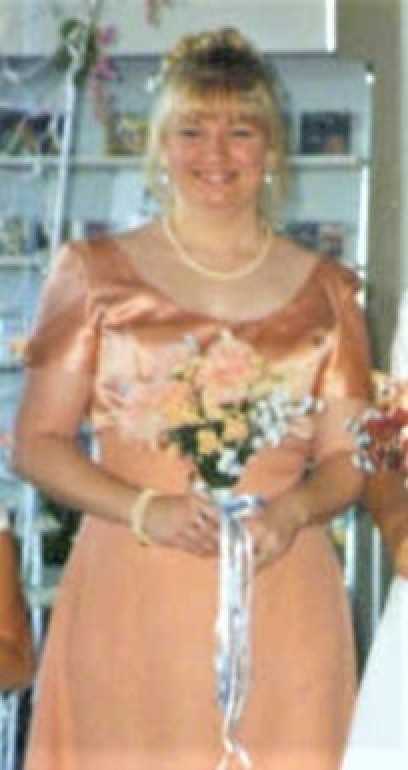 Our budget was now at about $75.00 with the flowers, fabric, duct tape, headbands and ribbon.
Next time. All the little things we never thought about till it was very close to the wedding date.