Plan a memorable bridal shower with out spending a lot of money.
Browse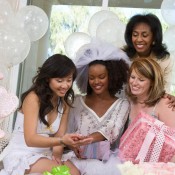 Bridal Shower IdeasThis is a page about bridal shower ideas. There are tons of bridal party themes that fit every personality type. Bridal showers can be traditional or a bit on the wild side.


Featured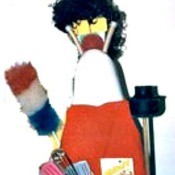 Bridal Shower Gift - Make a Kitchen Maid...If the bride is a good friend, you will know what household items to use in creating your custom-made Kitchen Maid. And today, some couples have joint wedding showers, so you can also build a Kitchen Mate for the husband-to-be. Here's how: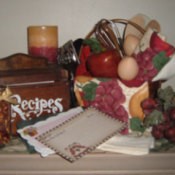 Planning A Kitchen ShowerA very useful shower for a Bride-to-be is a Kitchen shower. This will help her stock her kitchen with small appliances, utensils, kitchen towels and recipes as well.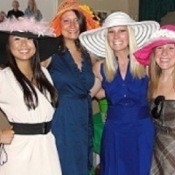 Kentucky Derby Themed Wedding ShowerPlanning a bridal shower can also be fun and can be done on a limited budget if you are resourceful. While the trend seems to be hosting the shower at a venue such as a restaurant, why not consider a bridal shower at home.


Questions