Joan
Bronze Feedback Medal for All Time! 186 Feedbacks
April 12, 2010
0

found this helpful
For a wedding that time of the day, you almost have to serve real food. Your family and the grooms family could prepare the food overnight in crock pots, stuff along the line of sloppy joes prepared in the crockpots. The day before prepare things like potato salad, pasta salad, etc. Have relish trays, the cake would be dessert. To cut costs, eliminate the booze, and have coffee, tea, and punch, along with water. If it isn't feasable to have crock pots running overnight, people will have to get up really early in the morning to start the sloppy joes. This is one way I can think of to cut the costs of serving real food for a wedding. More people are starting to do this.

April 12, 2010
0

found this helpful
"Everyone is telling me". I think you are feeling pressed to do "the right thing", but at the end of the day this is your wedding and you must be comfortable with the plans. When they have or had their own weddings then they can do it their way.
I don't know what your reception venue is, but there are a lot of options out there. Is it going to be at someone's home or at a hall? You could hire a college student or retiree to tend a BBQ for burgers & hot dogs; potato or mac salad and a crockpot of beans would be a nice easy buffet. More elegant and less costly: pasta based dish combined with seasonal veggies, garlic toast and a green salad.
Redhatterb gave great advice as to those folks that could be instrumental in preparing the food. I will go a step further, though. After you have made your menu...all those folks checking in on the "real food"?? Get out your notebook and sweetly ask if they would prefer to slice the veggies or make the garlic toast at the prep party?
It will work out. You will have a great wedding day and one day you will laugh about all of this. Best Wishes to you!
PS- we had hors d'ouvres at our 1940's cocktail party themed wedding. It went over very well, but it should have at $35 pp!

April 13, 2010
0

found this helpful
How about a KFC (chicken) type menu. So many markets have it available these days and you could use a picnic "In the Good Old Summertime" theme. The menu is set. Friends could help in so many areas of this menu. Cupcakes could be your "wedding cake", although our daughter had strawberry shortcakes. The cakes on tiered plates, (small bridal cake on top tier) a big bowl of cut up strawberries (you can buy frozen strawberries in large packages) and a big bowl of whipped cream.
All self serve after the bride and groom served. What fun you could have with "real" food and that theme. Could still use all white in decor and settings if that is important to you. Eyelet summer umbrellas, white wicker baskets, platters etc., etc. Even white punch. like alcohol free pina colada in punch bowl. Oh how I would love to work on this one.

April 13, 2010
0

found this helpful
Food for Your Summer Wedding
Celebrate the bounty of the season by filling your menu with fresh fruits such as watermelon, and berries, and fresh vegetables such as corn. Between courses, or as an additional dessert, offer refreshing granitas and sorbets. For a more casual affair and to keep cost under control, consider a backyard barbecue, or traditional picnic food including potato salad.
We did deli meat and cheese trays for my sisters wedding with potato salad, deviled eggs, chips, sliced tomatoes, cucumbers, lettuce, onions and assorted rolls and condiments. It was a quaint gathering of close family and friends (around 50) who enjoyed themselves more then at a formal wedding we were told. There was so much more quality time spent with each other. Reach for the moon, it's you day!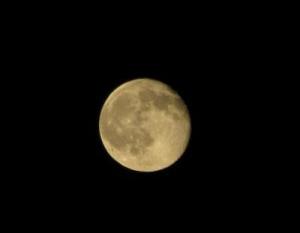 Teresa Tart
Bronze Feedback Medal for All Time! 213 Feedbacks
April 13, 2010
0

found this helpful
If cost is a factor I would suggest changing the time to 2or 3 o'clock then just serve light finger foods. Peanuts, mints, finger sandwiches, different types of fruit.
12:00 is lunch and with everyone getting there by 11:30 they are going to be hungry.

April 15, 2010
0

found this helpful
My daughter was married last August. Although his family is fairly well-heeled, they were very creative to keep costs down a little.
A friend of the family volunteered to provide a whole roast pig, which they shredded for pulled pork on croissants. (You could use plain hamburger buns bought from the day-old bread store.) That covered their main dish. The rest was light stuff like chips, tortilla chips, salsa, etc. Canned sodas could perhaps be purchased in bulk if you belong to a warehouse club, or perhaps folks could volunteer to bring a case of something.
Remember to get some consensus so you don't end up with a lot of kiwi soda or something no one will touch! Since it's summer, a nice "virgin margarita" or lime punch would be very refreshing. That's about all I can think of. Hope I've helped.

April 22, 2010
0

found this helpful
I was married at noon and served appetizers. My reception card said, "Cake and Champagne Reception!" I did what I could do and it turned out well. Everyone said they had a good time.

April 27, 2010
0

found this helpful
Who says appetizers aren't real food? My daughter was married last May and did a cocktail and appetizer reception. They were married in a candlelight mass at 6:30. We were all on a tight budget and the bridesmaids, a few friends and family, and myself made most of the food. We had about 35 different appetizers and everyone complimented my daughter on how good everything was!!! We even added several vegetarian ones so there was something there for everyone.
Also consider getting married on a Friday as it is so much cheaper for halls and such.

susan
Silver Feedback Medal for All Time! 472 Feedbacks
May 16, 2010
0

found this helpful
It's big in the South to have an early wedding with a cake and punch reception. Just serve cake, punch, nuts, mints, and maybe a few cookies. Appetizers or fresh fruit are a plus. Everyone has an opinion, forget about them--it's your wedding, do what you want. Of course they'd like a meal, but that's not really your problem. Don't be pressured into having something you cannot afford or do not want. Having a wedding that takes years to pay off is silly, especially in this economy. Make your wedding as simple or elegant as you prefer, no matter what type of reception you decide upon. Congratulations to you both.