March 11, 2008
0

found this helpful
what about cutting thin fabric strips like tulle or organza fabric cut them into differant lenghts and widths of the shape of long triangles and attach the wider part of them somehow to a cardboard boz and inside add a light and a fan blowing the up into the air inplace. i have seen this done in some toursit place but cannot rember where.
By (Guest Post)
March 12, 2008
0

found this helpful
I think the colors will be a beautiful choice and easy to work your greenery into for bouquets and other arrangements. As for actual flames, I think the most tasteful thing to do would be to decorate your groom's cake w/a motorcycle and flames motif, and maybe the table it sits on as well.
Otherwise I would recommend incorporating the colors found in the flames, not the flames themselves, elsewhere in the church and reception.
By Charissa (Guest Post)
March 27, 2008
0

found this helpful
You could do red favor boxes wrapped in bright orange or yellow ribbon -- I know a good place to get nice boxes -- this page has a whole section devoted to the red color theme - which might be useful to get more ideas on colors that go well with red:
www.sophiesfavors.com/themes_redpartytheme.htm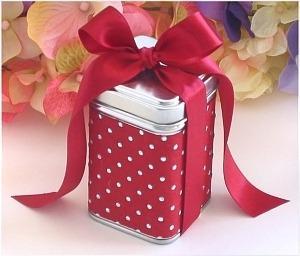 By AFR (Guest Post)
January 24, 2009
0

found this helpful
So, I have a couple ideas. One, for your flowers you could play off of the transition between the color in a flame. In your bouqeut do a row of red flowers then orange, then yellow. Also if you are doing a pew accent you could cut long wavy triangles in tulle, fabric, or paper and string it down from flowers, an interesting knot, or maybe twigs.
Alway you might use black for a base color. Maybe as a dress color for bridemaid so that you don't get tied down to one color. Then have your bridemaid have different color sashes. For the reception you could do one candle with differing heights and one of each color on a piece of black paper ot fabric.
By Colleen (Guest Post)
January 26, 2009
0

found this helpful
We had our wedding. Thank you everyone for the suggestions. We did not have bridal atttendees so we did not need to worry about attire.
We had white table clothes, black napkins and the centerpiece was red, yellow, and orange roses in elegant crystal vases. It looked superb. We had small votives with the harley flame insigna and one with a rose. One votive was decorated with daisies. Each votive had either a red, yellow or orange votive.
It looked very nice. Red votive for the rose etc.
Wedding cake with motorcycle top and brushed with flames. The wedding cake was made of rasberry and strawberry cheesecake. It was excellent tasting.
Everything was great and a lot of compliments on wedding and reception.
Oh, as wedding favors we handed out flower packets with daisies and book markers in red, yellow, and orange. We had speacial sayings on all from the bride and groom.