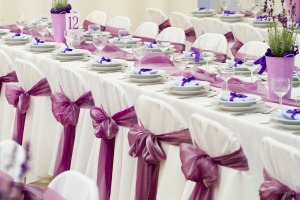 I know weddings don't "need" a theme, but what theme would go with the following colors for my traditional/classic November wedding: brown, ivory, and sage green.
I kind of want to name a theme to plan and elaborate the theme for a more precise visual end effect. I've thought of a "nature" or a "tree/oak" theme, but I would like other ideas or examples of those, please. I don't like the whole bird's nest/wood grapevine things :)
Thanks creative Thriftyfun community!
By Erin813 from USA
Answers

May 17, 2011
0

found this helpful
Rich russet leaves which can be found in many countries in autumn sounds like the best bet.
Clean and striking I always think when I see them in a movie, since in Malta they don't exist.
The leaf colours range from green to gold to russet red and come in various shapes too.

gem
Bronze Post Medal for All Time! 163 Posts
May 17, 2011
0

found this helpful
You are using autumn colors so why not go with the autumn theme. This could be used with a cornucopia or pumpkins. Something very neat would be to use herbs.
Hope this helps.
Gem

May 17, 2011
0

found this helpful
Autumn Love; lots of fall leaves, gourds (the cream ones) and maybe scents of autumn like cinnamon, cloves etc(a potpourri, frost some leaves (silk) and gourds with spray snow if you can get it. Candles scented in pumpkin, vanilla and spice would be nice too. Add either real nuts in the shell like walnuts, almonds or get larger plastic ones.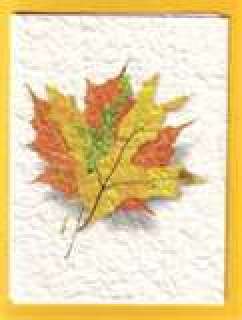 May 17, 2011
0

found this helpful
Why not go with a Victorian theme? With lots of ornate design you can also use floral accents and even herbs, as Gem said. A Victorian theme would allow you a lot of leeway, and not use the things you dislike.
Oh, and Congratulations!

May 17, 2011
0

found this helpful
Nature & Victorian sound wonderful-but Victorian can get expensive.Jungle theme? Autumn?With Gourds Scarecrows,leaves etc.Whatever you decide,I'm sure it will be terrific! Don't forget to send Pictures for all of us to see!Have Fun. : )

May 18, 2011
0

found this helpful
Wow. thanks for all the feedback!!! I guess I meant my November wedding is a traditional style, but with nontraditional autumn colors (not orange, red or yellow, just sage green, ivory and brown). But you all shared some great autumnal ideas that doesn't just stick to the standard red, orange and yellow fall palette so thank you!
I love the Victorian idea and I like the ivory gourds, too! I was thinking of incorporating herbs since they are interesting and green! The clove scent would be a nice way to bring some more autumn into the theme, too! Mmm! I love that mulling-spices aroma!
Thank you!
Answer

this Question
I'm Paulette. We live in the city of Brotherly Love (Philadelphia, PA). My fiancé wants a wedding in his parent's backyard with a Hawaiian theme (Pig roast!). I want a church wedding and /or reception held at the local arboretum or park mansion. How can we compromise so that we both can get some of what we each want?
Paulette
Answers

June 24, 2005
0

found this helpful
How about a Hawaiian theme rehearsal dinner, a church wedding and a arboretum reception. By the consider yourself lucky--my stepson is planning his wedding and is holding out for a NASCAR themed reception--never said he was bright.
cj
By Sharon,Ky (Guest Post)
June 24, 2005
0

found this helpful
I did the cake for a wedding a few weeks ago at an Arboretum and the outdoor wedding is beautiful this time of year,plus it's more of a relaxed atmosphere and saves lots of money on decorations. Why not do the wedding outdoors,using the Hawaiian theme for flowers,etc then follow up on a big pig roast at the parents home? The only drawback on having the reception is losing guests who don't want to drive elsewhere for it. BUT THAT"S OKAY!!! It saves you money! You both have great ideas which could EASILY be incorporated for an unforgettable wedding.
By Debbie (Guest Post)
June 27, 2005
0

found this helpful
Sit down and find out all the reasons he likes his plan. I'm guessing he might want something fun, silly, informal, and inexpensive. Then tell him all the things you like and don't like about his plan. Some of the things will be rational, some won't. Maybe you like his parents, but once a pig bit you.
Then explain what you like about your plan and see if there's anything he likes about it.
Then look long and hard at that list of things you both like, and see if you can come up with a plan that uses them. For example, he might think your church wedding will be too bland, but if you choose lots of bright colors, that might be okay. He might think your garden reception will have delicate foods, but if you choose something substantial he will be happy. You might think the pig roast sounds inappropriate and he may remind you that this is not true for your particular friends and lifestyle.
On those things you can't compromise on, do one thing at the wedding, and the other at the reception. Perhaps you can dress him up for a short wedding ceremony with just a few friends and relatives, and wear your dream dress, and get lots of fabulous photos for the album there. Then you change and have a big, fun to-do at his parents house. You have the elegant dream wedding cake, and he has palm-tree-decorated chocolate cupcakes for the bachelor cake. Etc.
Remember that the important thing is that at the end, you will be married to the right guy and you two will have shared the moment with friends and relatives who want to be there.
By Allison (Guest Post)
June 28, 2005
0

found this helpful
You could do a more traditional wedding ceremony then do the Hawaiian themed reception. Or maybe you could have a very short formal reception, then invite guests to a Hawiian cookout. While they travel to the cookout, you could be getting your pictures taken. I think a Hawaiian party would keep guests very entertained while they wait for you to finish the pictures.
By Babs (Guest Post)
July 23, 2005
0

found this helpful
I got married 10 months ago and we did a very casual wedding/reception and people are still talking about how fabulous it was. You can still have the arboretum wedding with a pig roast. Believe me, it will be incredible. Just remember not to get all caught up in the wedding hype. The most important thing to remember is that you are getting married and spending the rest of your life with this person. Keep it simple and fun. Do what best reflects your personality and his. You will both be happy with the results.
Good Luck!!

July 31, 2005
0

found this helpful
You could have an outdoor, Hawaiian themed rehersal dinner and then a more traditional wedding. We had our rehersal dinner in my parents backyard and it was wonderful.
Answer

this Question

My boyfriend is into flames like on his motorcycle. We are getting married in September. I decided to go with the colors red, orange, and yellow for the flames. I am not very creative and would like some decorating ideas. The ceremony will be at a small historical church (40 people seating) and the reception will be at a separate banquet room location. I need to decorate both with the flame idea and colors.
Flamingbride from Sarasota, FL
Answers

Julie
Bronze Feedback Medal for All Time! 149 Feedbacks
March 11, 2008
0

found this helpful
what about cutting thin fabric strips like tulle or organza fabric cut them into differant lenghts and widths of the shape of long triangles and attach the wider part of them somehow to a cardboard boz and inside add a light and a fan blowing the up into the air inplace. i have seen this done in some toursit place but cannot rember where.
By (Guest Post)
March 12, 2008
0

found this helpful
I think the colors will be a beautiful choice and easy to work your greenery into for bouquets and other arrangements. As for actual flames, I think the most tasteful thing to do would be to decorate your groom's cake w/a motorcycle and flames motif, and maybe the table it sits on as well. Otherwise I would recommend incorporating the colors found in the flames, not the flames themselves, elsewhere in the church and reception.
By Charissa (Guest Post)
March 27, 2008
0

found this helpful
You could do red favor boxes wrapped in bright orange or yellow ribbon -- I know a good place to get nice boxes -- this page has a whole section devoted to the red color theme - which might be useful to get more ideas on colors that go well with red:
www.sophiesfavors.com/themes_redpartytheme.htm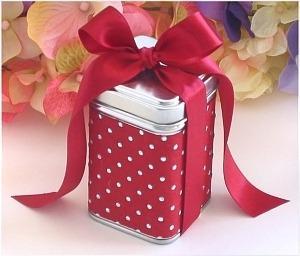 By AFR (Guest Post)
January 24, 2009
0

found this helpful
So, I have a couple ideas. One, for your flowers you could play off of the transition between the color in a flame. In your bouqeut do a row of red flowers then orange, then yellow. Also if you are doing a pew accent you could cut long wavy triangles in tulle, fabric, or paper and string it down from flowers, an interesting knot, or maybe twigs. Alway you might use black for a base color. Maybe as a dress color for bridemaid so that you don't get tied down to one color. Then have your bridemaid have different color sashes. For the reception you could do one candle with differing heights and one of each color on a piece of black paper ot fabric.
By Colleen (Guest Post)
January 26, 2009
0

found this helpful
We had our wedding. Thank you everyone for the suggestions. We did not have bridal atttendees so we did not need to worry about attire.
We had white table clothes, black napkins and the centerpiece was red, yellow, and orange roses in elegant crystal vases. It looked superb. We had small votives with the harley flame insigna and one with a rose. One votive was decorated with daisies. Each votive had either a red, yellow or orange votive. It looked very nice. Red votive for the rose etc.
Wedding cake with motorcycle top and brushed with flames. The wedding cake was made of rasberry and strawberry cheesecake. It was excellent tasting.
Everything was great and a lot of compliments on wedding and reception.
Oh, as wedding favors we handed out flower packets with daisies and book markers in red, yellow, and orange. We had speacial sayings on all from the bride and groom.
Answer

this Question
I want a Victorian wedding but he wants a modern wedding. How can we compromise?
By Shelbi

Answers

Louise B.
Silver Feedback Medal for All Time! 337 Feedbacks
January 13, 2012
0

found this helpful
Make the plans that you want, and then present them to your fiance. Most grooms don't actually care two hoots as long as they don't have to do anything. I find it hard to believe that he would care, unless it involves some sort of effort on his part.
Read More

Answers