May 17, 2011
0

found this helpful
Rich russet leaves which can be found in many countries in autumn sounds like the best bet.
Clean and striking I always think when I see them in a movie, since in Malta they don't exist.
The leaf colours range from green to gold to russet red and come in various shapes too.
May 17, 2011
0

found this helpful
You are using autumn colors so why not go with the autumn theme. This could be used with a cornucopia or pumpkins. Something very neat would be to use herbs.
Hope this helps.
Gem
May 17, 2011
0

found this helpful
Autumn Love; lots of fall leaves, gourds (the cream ones) and maybe scents of autumn like cinnamon, cloves etc(a potpourri, frost some leaves (silk) and gourds with spray snow if you can get it. Candles scented in pumpkin, vanilla and spice would be nice too. Add either real nuts in the shell like walnuts, almonds or get larger plastic ones.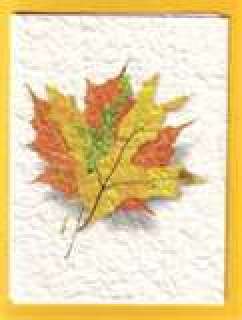 May 17, 2011
0

found this helpful
Why not go with a Victorian theme? With lots of ornate design you can also use floral accents and even herbs, as Gem said. A Victorian theme would allow you a lot of leeway, and not use the things you dislike.
Oh, and Congratulations!
May 17, 2011
0

found this helpful
Nature & Victorian sound wonderful-but Victorian can get expensive.Jungle theme? Autumn?With Gourds Scarecrows,leaves etc.Whatever you decide,I'm sure it will be terrific! Don't forget to send Pictures for all of us to see!Have Fun. : )
May 18, 2011
0

found this helpful
Wow. thanks for all the feedback!!! I guess I meant my November wedding is a traditional style, but with nontraditional autumn colors (not orange, red or yellow, just sage green, ivory and brown). But you all shared some great autumnal ideas that doesn't just stick to the standard red, orange and yellow fall palette so thank you!
I love the Victorian idea and I like the ivory gourds, too! I was thinking of incorporating herbs since they are interesting and green! The clove scent would be a nice way to bring some more autumn into the theme, too! Mmm! I love that mulling-spices aroma!
Thank you!