March 19, 2008
0

found this helpful
Candies? Tea?
By (Guest Post)
March 20, 2008
0

found this helpful
Bird seed, flower seed, or even bath salts. Mix epsom salts with a bit of fragrant oil and colour them the wedding colours. You can wrap them in tulle.
By Diana (Guest Post)
March 20, 2008
0

found this helpful
Clear stickers with the names of bride and groom and the wedding date
Fill with:
colored butter mints to match the wedding party or
something that is reminiscent of the couple
This ideas isnt inexensive but is cute: Personalized M&Ms

March 21, 2008
0

found this helpful
Fill them with Hershey's kisses. Try and get some of the ones in gold and silver foil and mix them. Cover each one with either tulle or colored basket wrap, tying it on with narrow ribbon bows that have a small miniature of the bridal bouquet tucked into them and attach a paper label with the happy couple's names and date of marriage on it to each ribbon before you tie the bow.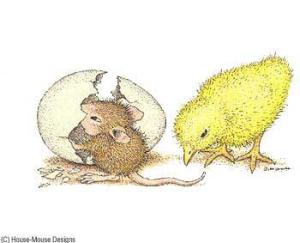 By JC (Guest Post)
March 21, 2008
0

found this helpful
personalized golf T's.... small bottles of bath gel,
you can scan a photo into your computer and use large return address labels and have the photo of the Bride and Groom and the date of the wedding on the glass... you can find transparent ones that could have a colored border or flower on it...
appropriate fillers might be baseball chocolates, or make your own chocolates with molds of something personal to the couple... both chocolate and plastic molds are inexpensive...

March 21, 2008
0

found this helpful
I was thinking jelly beans with tulle, and a ribbon around the bottom. The jelly beans could be either the couples favorite flavor or the color of the wedding.
By U*u*U (Guest Post)
March 21, 2008
0

found this helpful
Is there such thing as champagne flavored jelly beans?

Jana
Bronze Feedback Medal for All Time! 116 Feedbacks
March 21, 2008
0

found this helpful
You can get some beautiful bon-bon candies wrapped in gold foil at WalMart, fill the flutes with these, then go to the sewing notions department and buy the smallest size of fabric rosebuds in the wedding colors and "sprinkle" them amongst the candies, also purchase strings of tiny seed pearls and wind the strings among them, then you can tie ribbons in the wedding colors on the stems of the flutes if you'd like. I made something similar for my sister's wedding reception, only, I used a glass bowl and used it as a centerpiece on the reception buffet table. The only drawback is that everyone found it too pretty and didn't want to disturb it, so almost noone ate the bon-bons! LoL!

March 22, 2008
0

found this helpful
www.vermontcountrystore.com has some tiny jewel colored wrapped candies that will fit nicely into flutes. You could mix them with less expensive candies and mints also. I think the small roses and pearls ideas are great for a large centerpiece, but not an individual favor.
They might eat them or at least just throw it away and that's a waste.
By Becky (Guest Post)
March 26, 2008
0

found this helpful
M&Ms are great for this. You can get M&Ms with your own writing on them from their website. Just mix those in with others that are the colors of the wedding. I did this for my daughter's wedding with the bride and groom's name and others which had their wedding date. We wrapped them in tulle. This would work with champagne flutes as well wrapped in tulle. Everyone loved finding M&Ms with writing on them. :)
By Lisa from Lena, WI. (Guest Post)
March 26, 2008
0

found this helpful
Get champagne colored candy, (Jelly Bellies come in many colors and you can buy them in bulk, one color at a time), or gold foil wrapped is good. Fill the flutes about halfway.
Then scrunch up some tulle to fill the rest of the way with "foam."
Wrap with more tulle and tie with a ribbon at the stem to match the wedding colors. Maybe add a tag with the couples names and the date.
Good luck and remember to have fun.

April 12, 2008
0

found this helpful
Candy kisses with the little verse "hugs and kisses from the Mr. & Mrs." would work in your flutes.
By Trisha (Guest Post)
August 19, 2008
0

found this helpful
Small handmade chocolates wrapped in colored foil in your wedding color. Wrap the flute in tulle and use matching ribbon to make a bow around the stem of the glass.
You can also make tulle sachets or pouches filled with potpourri and place them in the flutes.