May 18, 2008
0

found this helpful
I like to make food themed "baskets" for wedding gifts. Buy a nice colander (like a red enamel one). Inside it place a box of spaghetti, a gourmet pasta sauce, a shaker of parmesan, a nice kitchen towel and a wooden spoon. Wrap with clear basket wrap and tie on a ribbon. You can do other themes. If they like pizza do a pizza pan, pizza crust mix, pizza sauce, kitchen towel and a rolling pin. If they like buffalo wings wrap up a baking sheet, bottled wing sauce, ranch dressing, cajun seasoning, tongs, kitchen towel and a big package of paper napkins.
Are they vegetarians? Package together a casserole dish, rice, dried beans and lentils, a box of curry mix, a wooden spoon and a kitchen towel.
Even if people have been living together or on their own for awhile, most people need and appreciate some new kitchen items. Tying it together with their favorite foods makes it personal.
Hope this helps!
May 19, 2008
0

found this helpful
Gift cards to a movie theatre--good for the whole family. You could use the gift card idea for a museum or zoo or botanical gardens also.
By EmsMa (Guest Post)
May 19, 2008
0

found this helpful
Often I have given photo albums using pictures of the couple (or even just one if I don't know both of them). I made one of these for my nephew & his wife when they got married and the wife was absolutely thrilled to have childhood photos of her new husband. I also added special marriage quotes placed sporadically throughout the book, that I found online, to help inspire them during their marriage.
It was one of their favorite gifts. The parents are typically too busy to think about this (my sister never thought about giving old photos to her son). Most of us have huge collections of photos that others would love to have. All it cost me was $10 for a decent photo album (on sale) and time.
By Joyce (Guest Post)
May 19, 2008
0

found this helpful
I once bought a sea kite for a couple who were getting married. Especially if they have kids, flying a kite at the beach is glorius. This is our yearly tradition at the beach. It's so easy to get the kite up with the ocean breezes.
By Ashley (Guest Post)
May 19, 2008
0

found this helpful
I like to give gifts for the yard or garden - a birdbath or feeder, some kind of garden art. It doesn't have to be expensive especially if you make it.
i once gave a birdbath and some floating candles so they could sit outside in the evening and enjoy the candlelight.
By Casey (Guest Post)
May 19, 2008
0

found this helpful
Since they both have kids, how about a "home movie night" box (to use with or without the kiddos!)? Get a Blockbuster gift card, several packages of microwave popcorn, various boxes of candies (cheaper at a drugstore or grocery store), and bottles of water or cans or liter bottles of soda (if you know their preference) - wrap the box in cellophane, then place on an inexpensive floor pillow for a real fun treat!
May 19, 2008
0

found this helpful
I buy a nice picture frame and frame the invitation. Another idea is to buy a nice American flag.
May 19, 2008
0

found this helpful
Do what I do Make a picnic basket for two. Get a small square table cloth, two napkins, nice plates(2), silverware(2 sets) two candleholders and candles, wine glasses(2) Burn them a CD of romantic music. Put all this in a basket with a lid. On the card tell them that this gift is for their first anniversary or for when they just need a little romance!
I got most of the items on sale or at discount stores. I even got some things like the wine glasses and the candleholders at collectible and junk stores. If you want to, include coffee mugs and some interesting coffee for the morning after their romantic night picnic. Since they are funky, make the items funky too! I spent 75.00 for all of it.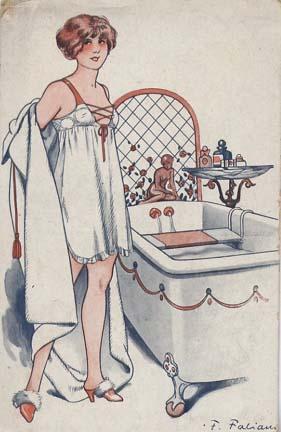 May 19, 2008
0

found this helpful
Make a bouquet out of money,it is posted here in thrifty fun, the link is .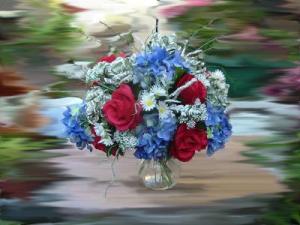 May 19, 2008
0

found this helpful
You might think about family fun type things--board games, cards, etc.
By Dianna (Guest Post)
May 19, 2008
0

found this helpful
This works especially great for late spring or summer weddings - yard games - Watch for sales and you can get great prices. Fall & winter weddings would be great for indoor board games. Creates family times and things to do with friends when they have them over.
May 20, 2008
0

found this helpful
I find that making a fun basket is always helpful. You can make a theme behind the items you use; an example is movie night. Fill the basket with some microwave popcorn, a variety of DVD's that the whole family can see, some dollar store candy or cookies. Then you can place wrap over the basket and a big bow. I have many brothers and sisters that have married with each member having children from previous weddings and it is always enjoyed by all members. You can also change up the theme to beach - towels, sun screen and toys (according to the ages) ... or ... kitchen, bathroom, playroom etc ... just remember that all should be able to enjoy the basket of goodies. Your local dollar store carries the same items as other chain stores, only cheaper so you can add more items. The DVD's are located at Best Buy and they accept other store ads to keep that prices down too. Sometimes I buy them in advance when the are 4.99 - most are current movies and some older one's that are collector items too. Have fun and get your family involved in the hunt for items. They will enjoy getting it together as well as sharing fun for your new friends and family members.
Enjoy,
Cecilia
By U*u*U (Guest Post)
May 20, 2008
0

found this helpful
A giftbox filled with lightbulbs in assorted wattage! Let your budget determine the size. I've had several laughing calls as late as 5 years into the marriage telling me that they FINALLY used the last of my gift, and appreciated it every time a bulb blew and they didn't have to wait till they went shopping or rummage to replace it. It's also lightweight and easy to transport, but PLEASE remember to clearly mark it "extremely fragile".
By Linda (Guest Post)
May 25, 2008
0

found this helpful
I've bought an interesting dollar store or Goodwill vase or bowl or canister and filled it with Hershey's Kisses and Hershey's Hugs. This has worked well for people that I work with but don't know really well, so I don't want to spend a lot of money.
May 10, 2009
0

found this helpful
I have on thing that works like a charm every time. Give money, since it is your very first wedding ever they will think it is your best ideal gift ever, as they don't have anything to base it on. Usually $20 dollars if the couple is simple and funky, but for the more upscale funky couple $50 dollars is the key. Put it in the card that cost $4.95 plus tax. A fancy card with money always does the trick.