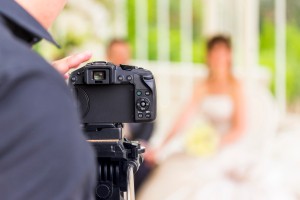 My uncle was a passionate, phenomenal photographer. He was one of those rare people who could find worth and joy in almost every minute of life. He lived for the moment, and those moments he captured in his pictures were imbued with that special spark. He also did landscaping for a living and devoted much of his life to supporting his church.
Artists like my uncle don't narrow down their line of work into categories like "wedding," "landscape," or "architecture." Instead, they take inspiration from multiple perspectives and areas to create something unique. They also will not charge as much as a photographer with one perceived area of expertise. I really wish I had a few of his photos to share with you on my computer. One of my favorites is of my big sister when she was a little girl, with a fresh ribbon in her hair, rocking gently on a swing. The whole photo is softly cast in a timeless sepia tone. Other photos are full of color, and yet others capture the crisp light with black and white tones.
Consider looking into someone who is studying photography in college and full of fresh ideas, or someone close to you who does it on the side as a special hobby. What matters most is that you find someone with the heart to share the love of your moment. To those of you who are engaged, congratulations! I wish you the best of your new life together. May you have the same kind of treasure my aunt and uncle shared for over 30 years!