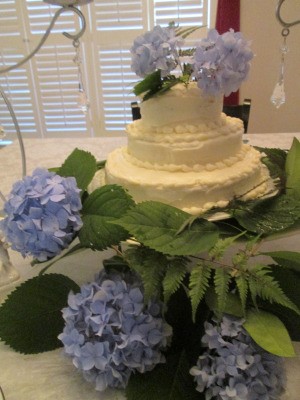 My neighbor, who has been divorced for years, is finally getting married. She said she didn't want a big fuss about it, not to mention not having the funds. She loves my flower garden and I often give her cut flowers. She and her husband-to-be were just going to go to the court house here in town, and come home. With her family in Canada, there would only be just us neighbors and a few friends. So, as a small gesture to let them know how happy I am for them, I went shopping in and outdoors of my house.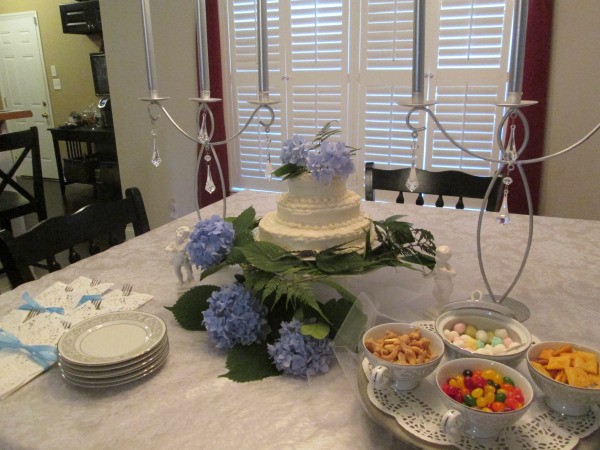 I started with making a nice table, with cover, candelabras, vintage china, silver; all previously purchased at a thrift store. Because I do a lot of crafts, I didn't have to go far to get my table look. All of these things were gathered the night before.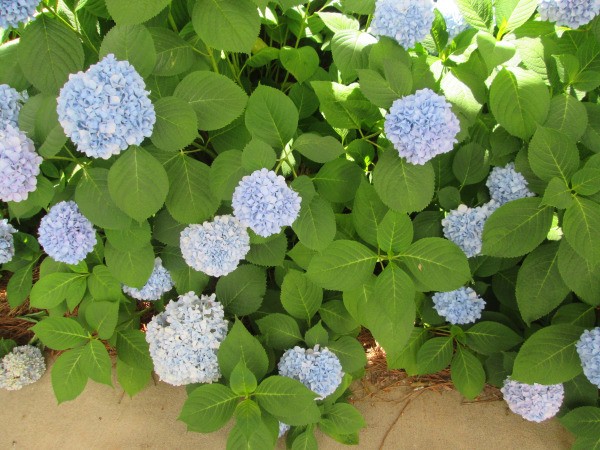 She loves my hydrangea bushes! I knew I wanted to use cuttings for the decor. When cutting hydrangeas, it's best to cut early in the morning and place in water right away.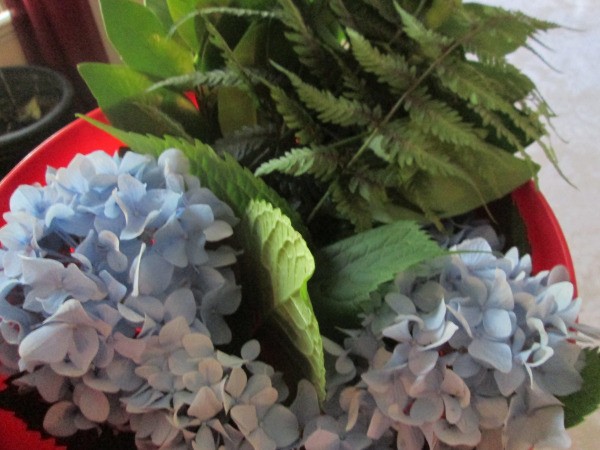 Next, I will bake a cake and tie in those fresh flowers she loves. I am really trying to bring everything together before they come home. They said that they were going to go out for dinner as a married couple and would stop our house after. GREAT! I will at least make dessert for the new couple and friends. A miniature wedding with the makings of the outdoors in.