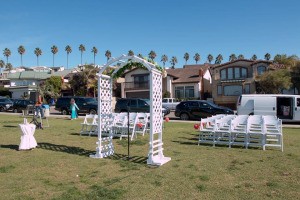 I had the honors of attending my cousin's wedding ceremony at Calumet Park in La Jolla, California. Calumet Park is a small neighborhood park overlooking the beautiful beach view, quietly located in a residential area. The great thing about this park was that it wasn't crowded (in fact, sort-of hidden) so there was hardly any traffic. There is no beach access, no restrooms, no tables, just a couple of benches so less foot traffic, better for a wedding ceremony.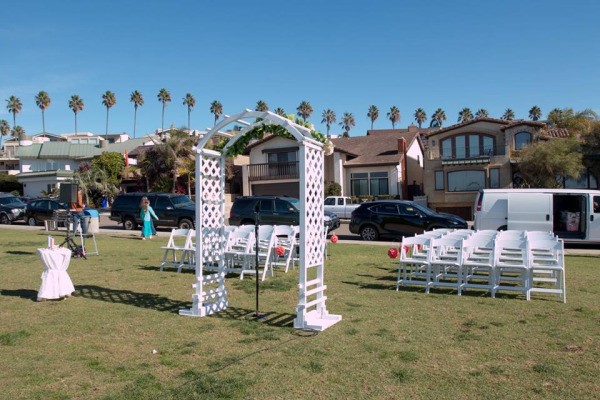 The frugal part of this wedding was that the happy couple was able to receive a dream wedding with a beach view that didn't break their pocket! You will need to fill out an application for a permit to have your wedding ceremony here and pay a fee. I would definitely plan ahead (at least 3 months prior as this location required 2 months prior to be considered). The fee was $150 (however it varies depending on location) and there are some regulations. For example, this location you were not allowed to have a reception to follow, serve food, limit of capacity, and so forth.
However, having a wedding ceremony for $150 for up to 4 hours comes out to be $37.50 a hour. That is definitely worth it. Of course, you have to factor in the rental of the chairs, arch, officiant and reception to follow too!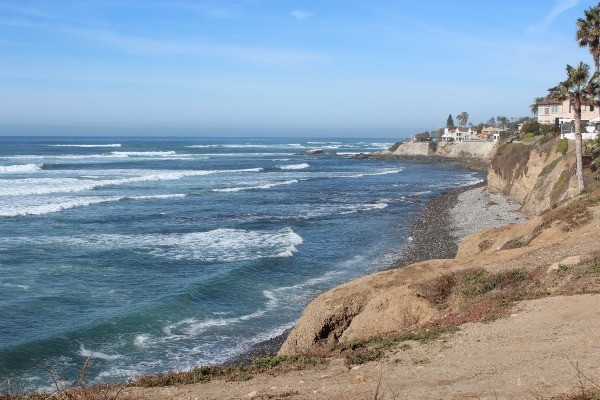 If you know a beautiful park or a park with lovely views in your area, you may want to look into it and see how much the permit will be. You may be able to host other events if they allow food; such as birthdays, graduation parties, engagement ceremony, bachelorette parties, etc. It could sometimes be cheaper than renting a hall. I would definitely recommend checking out the location on a day you would plan to host your event to see how the area is before actually submitting an application.