March 17, 2009
0

found this helpful
I don't think it sounds tacky at all! Maybe you could have a pot luck. I'm not good with ideas but do have an opinion! Have your reception and have a good time.
March 17, 2009
0

found this helpful
My husband and I married 5/27/05 at the courthouse with just parents, one grandmother and our siblings in attendance. We did get fully dressed up: he in a new suit and me in a white dress, tiara and heels. We didn't have a reception until October 05.
We both put our wedding finery back on for our reception. We did a full reception in a Masonic Temple hall. Flowers, streamers, cake cutting, full buffet, "our first dance", the whole nine yards. All the extended family who couldn't make it to the wedding were thrilled to be able to participate in our happiness.
If you need help with expenses: talk it up - to everyone! Someone you know might moonlight as a DJ (ours was a friend), someone might have connections for a venue (his dad works for the Masonic Temple), set out disposable cameras for pix (ask mom or brother or someone reliable to take nice ones too), do your own hair and makeup or ask around at salons (some stylists will do freelance jobs for less), buy decorations cheap at Walmart, Dollar Store, thrift store or check the rental hall - some places have vases, candleholders, tablecloths, Michael's and Hobby Lobby have cheap silk flowers, (our "vases" were blue Ball jars we bought for 25 cents each at St.
Vincent de Paul, silk daisies and bluebells were 50% off at Michael's - we sent vases home with anyone who wanted one after reception), do a potluck by asking friends and family to contribute or serve simple things like veggie and fruit trays, cheese platters, cookies, frozen appetizers, soups, etc.(ours were from Gordon Food Service. Also Sam's Club, Costco, etc).
Weddings and receptions are not like they used to be. People are busy, lives are hectic, and money is tight. Just enjoy yourself and your day. I wish you and your husband many years of happiness.
March 18, 2009
0

found this helpful
Thank you for the GREAT ideas! I thought I was being a little pushy, but you are right about weddings not being traditional. Thanks :D
March 19, 2009
0

found this helpful
it is not tacky, those who could not be asked to the original wedding will probably happy to come to the anniversary and bring something. Potluck will work. you could even ask that the guests dress in your wedding colors too.
I believe the first anniversary is paper, so go paper big time. Paper bats, red paper streamers and for real faux fun, make a paper cake with cardboard boxes and hid cupcakes inside for the guests. Don't forget a suitably bloody and ghoulish punch.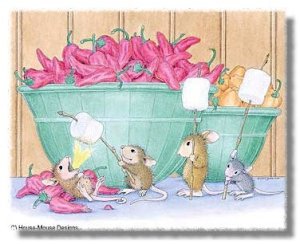 March 19, 2009
0

found this helpful
You could do the pot luck supper and have a "fancy dress ball", where everyone comes in a Halloween costume. Ask people to bring their digital cameras and take LOTS of pictures, then you can chose and print the best ones for your album.
March 19, 2009
0

found this helpful
Thank you ThriftMeg. That's an awesome idea! You gurls have been really supportive. The suggestions are truly helpful :)
I can't wait til the day is here. YAY!
March 20, 2009
0

found this helpful
Having a celebration of your union, after the wedding, is not at ALL tacky! My husband and I did that, too- on the Fourth of July, 2005- we had actually gotten legally married the January prior to that. Everyone elses suggestions here are spot-on- you'll be surprised how many people will be eager to lend a hand, skills, and food, for your party, and with a potluck, people will feel like they're contributing, without being "hit up" for a major wedding gift. This way, it's all about having a good time, and not all of the stressful, stuffy-and-stiff WEDDING kind of thing. I would also suggest that you look at Oriental Trading for decorations- we got a TON of stuff, super-cheap, from them, and the decorations and party favors were as good or better than we'd seen in local stores (with much higher price tags!!) I envy you- for a themed-wedding-reception-party opportunity, Halloween is like hitting the jackpot. :o) Good luck- post some pics on here afterward, K?
March 21, 2009
0

found this helpful
The ideas are awesome! My husband thinks that I am planning way to early...LOL. He doesn't understand that halls book early. The pot luck part is gonna be awesome because he is Jamaican and my side is Irish (mom) and Cape Verdean (dad).
There should be a lot of great foods! I will def. make sure I post a picture. As a matter of fact I would like to get someone to video it too. I am happy to have found this site. Thank you to all of you! :D