I wanted something fun to give as a gift to my niece for her wedding shower so I made a gift card holder she can use at the wedding. If she wants to, she can pass it down to friends. This is a great way to display her engagement picture or any fun photos of her and her new husband!
Approximate Time Approx. 3 hours
Supplies:
4 8x10 inch frames
lazy susan (the type you use to put things on)
screws
wood glue
Velcro
satin
batting
cardboard for top
Instructions:
First, use wood glue to glue all the frames together to form a box. Cut an 8x10 inch board out of some type of plywood for the bottom. Drill a hole in the center of spinning lazy susan. You need to bolt the wood to the spinning susan. Apply wood glue in a line on the bottom of wood and attach frames to base. Let dry overnight.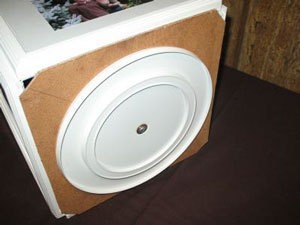 Next, you can work on a top. I took a piece of cardboard, 8x10 inches, and put a slit on the top big enough for cards to slide into. I used batting to make it look like a pillow and covered it with satin. I used strips of Velcro on the edges underside of the 8x10 inch cardboard so the top would not fall off.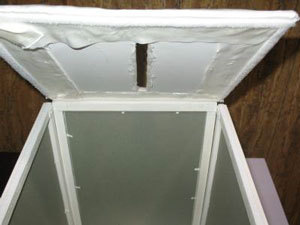 When it is all dry, you put the cover on top and you have a nice display to sit on the gift table of the bride and groom.