I am planning a wedding and would like to have a vintage theme for the reception. We will be hosting and doing the reception ourselves, so any suggestions that are inexpensive, but delightful and impressive would be much appreciated.
The colors are peacock blue, a summer array of purple, pink, and yellow, and of course white.
By Anna from Washington, DC
Answers

April 28, 2010
0

found this helpful
Best Answer
I think your answer is actually written in your question. The minute I read peacock blue I could see your vintage reception decorated with peacock feathers and color accents in the peacock feathers as well as purples, pinks and white. Iridescent Christmas balls can fill up vases or bowls. Mixtures of dried flowers with silks or fresh ( dried because fresh flowers were really hard to come by not to many years ago). Tea lights are very cheap and make everything more romantic.
The more candles the better. Strands of pearls draped through out your bouquet, the bridesmaids flowers, and flower arrangements. Lots of tulle bunched up as table swags and chair cover bows with white Christmas lights through out the swags. You can rent table linens in any color that you want or you can buy used white linens (cheap) from linen companies and dye them to meet your own color needs.
You don't say how large your community is but check rental places and don't just look at what they rent for weddings but look at all of their available holiday things, Mardi gras, Christmas, Easter, graduation, and other holidays all have great things you can "borrow" from and enhance your reception. Please let us know what you decide and post pictures. Good luck and most of all make sure you enjoy every minute of planning and the actual day. Document everything in film as your wedding is one of the most important days of your life and it goes by so fast.

May 10, 2010
0

found this helpful
Best Answer
I am planning a vintage wedding for my daughter. Kind of a 30's glam with a Paris feel. Instead of a sign-in book, I bought a little black typewriter on ebay. It is from the 30's. Shiny and cool. I also bought a bunch of vintage postcards on ebay. People will type a message on the postcard and put it in a vintage mailbox. Also from ebay. This added up to about $150.00. A lot for a sign-in thing, but it sets the feel for the wedding and is our only real splurge. My daughter and her fiancé are world travelers, so it fits them to a T.
For the music, I found some very wonderful older French music at the library (available at Amazon). A company called Putumayo puts out a whole bunch of world music with a cool vintage jazz sound. The ones I like best are: Paris; Acoustic Cafe; and French Cafe. I wanted to do more of a 50's theme and use Frank Sinatra, but my daughter doesn't like that. She is loving all of my plans for this cool French, vintage feel. We are doing black and white with touches of deep yellow. I am having the friends doing the food wear aprons (I am making them to keep the cost down) out of white with black French toile. The tables will have black tablecloths with antique-white French-looking pot with an orchid in each. This would be too expensive, but they come with the reception site. A flower store's green house that has been converted into a beautiful reception center. I am having too much fun with this theme!
Good luck!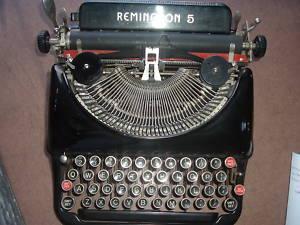 Answer

this Question
I am looking for decoration ideas for a "vintage wedding"?

Monica Oxford from Stafford, VA

Answers

August 14, 2006
0

found this helpful
Well Monica seems we are in the same little part of the world. Every where I go I met or see someone from my town. I found a couple of links on the net for you. If my sister (lives in another state) was a member here I am sure she could help That is what she does and she is very good. She loves all things vintage. Anyway here are the links.
www.allbookstores.com/.../Vintage_Wedding.html
Good Luck
Another Stafford person

August 14, 2006
0

found this helpful
I think finding some beige old looking lace could be
use for decorations. I had Country Western theme
however my shoes from Payless $6.99 were ivory colored little heel pumps that tied up old fashion style. You might try looking around for cool old style shoes.
For guests we tied little bundles of bird seeds in
a tulle circle that we gathered and tied ribbons
and attached little cowboy hat to with glue. You cold do something like that and attach some little trinket
that you like to end of ribbon.
search internet under 'victorian' and just look at images and get great ideas. Have fun. Its your
day to enjoy. It does not have to cost a lot.
I got so many compliments people thought
I spent a lots of $$$. Id did not. Oh my dress was old timey cream ivory ankle length and it tied in back with tie and and it was like a bodice or something the way it tied. I got it at JC Penny's
and it was $65.00 dollars and everyone loved it.
No one believed me as to what I paid. One of my
friends asked to see the reciept.
Anyway it was so nice not to start off in debt as other friends have done. Think about it the actual
wedding does not last that long and we had money
to take a ONE MONTH HONEYMOON!!! Wow we had fun and enjoyed it, checking out places even going
to a movie in middle of day it was just so nice.
Good luck
By Monica O. (Guest Post)
August 15, 2006
0

found this helpful
Thank You Meoowmom & Gramie3(Other Stafford Person) for your ideas they were very helpful. I am going to bounce these ideas off my sister ( She's the bride to be) and try to get a better idea of what era she's thinking of. Thanks again! She' s our last sister of five to marry, so we hope to make it extra special.
Answer

this Question
Anyone have any creative ideas for a vintage (1900s to 1940s) themed wedding reception?

Jennyttt from Belle Plaine, MN

Answers:
Vintage Themed Wedding Reception
Which are you looking at?

1900-10s a little Victorian
1920s - speakeasy/jazz/flapper girls
1930s Depression (joke) I mean big band swing...into 40's

You have a lot of options for music/decor and even costumes. Let the female guests know in advance what era if they want to dress accordingly! Definitely Black tie. (05/01/2006)

By Kelly
Vintage Themed Wedding Reception
I was looking at more of a Victorian theme. (05/03/2006)

By jenny
Vintage Themed Wedding Reception
Weren't long bead necklaces popular then? Maybe you could use them as part of the centerpieces and encourage your female guests to wear them. (05/03/2006)

By Jill
Vintage Themed Wedding Reception
I am not sure if I am on the right track for you here, but I will throw out some ideas anyway. Years ago, our church had a Mother-Daughter tea, some of the ideas we used can be duplicated. We used pastels, but in your case you could use all kinds of lace, especially the ecru or beige color. We made pleated fans with lace and then used fabric stiffener, when you pleat the lace you can use a stapler at the bottom, to hold it together or sew it. Using two on a table looks decorative, and as someone suggested, you could use fake pearls and we decorated the fans with handmade ribbon roses. You could use the ribbon that is faded, and they have beautiful ones with wire edges, that kind of ribbon makes a ribbon rose easier to hold together. You could also use real rose petals with centerpieces, this would save money and you would still get the effect of flowers, and adding a dried baby's breath or a similar dried filler would give an additional lacy look.

You could choose a filler that has already been treated to look an antique gold or silver, the kind that has a fine glitter would look very classy with the antique lace look. The great thing about lace, is that you can find it all over, even at used stores, since you are only using parts of it. If you find a piece you like and it is stained you can just cut out what you want. You can of course wash it when you get it home, and if you need it to be a darker beige you can use tea bags to dye it.

Sorry, I'm having a hard time expressing this. Another idea is to use decorated party masks on your table. Once you have figured out what era you want to decorate with you can go to the library and get some more ideas. It is probably very frustrating at this stage, because you have the idea in your mind, but trying to save money and keeping it simple will work out for you. Be sure to tell us what ideas you go with. (05/04/2006)

Vintage Themed Wedding Reception
Use lacy handkerchiefs to hold the flowers. Cut a hold in the middle of the handkerchief and slip the flowers in the hole. You can usually find really pretty ones at thrift stores for under $1 because so few people use them any more. (05/27/2006)

Vintage Themed Wedding Reception
I got a couple of meters of cheap lace fabric off the roll at spotlight and cut into circles and made favor bags out of them. (You know the ones where you lay out the circle, fill with say sugared almonds and then gather at the top and secure with a ribbon.) I also used lace trim off the roll instead of ribbon. (10/19/2008)

By Claire